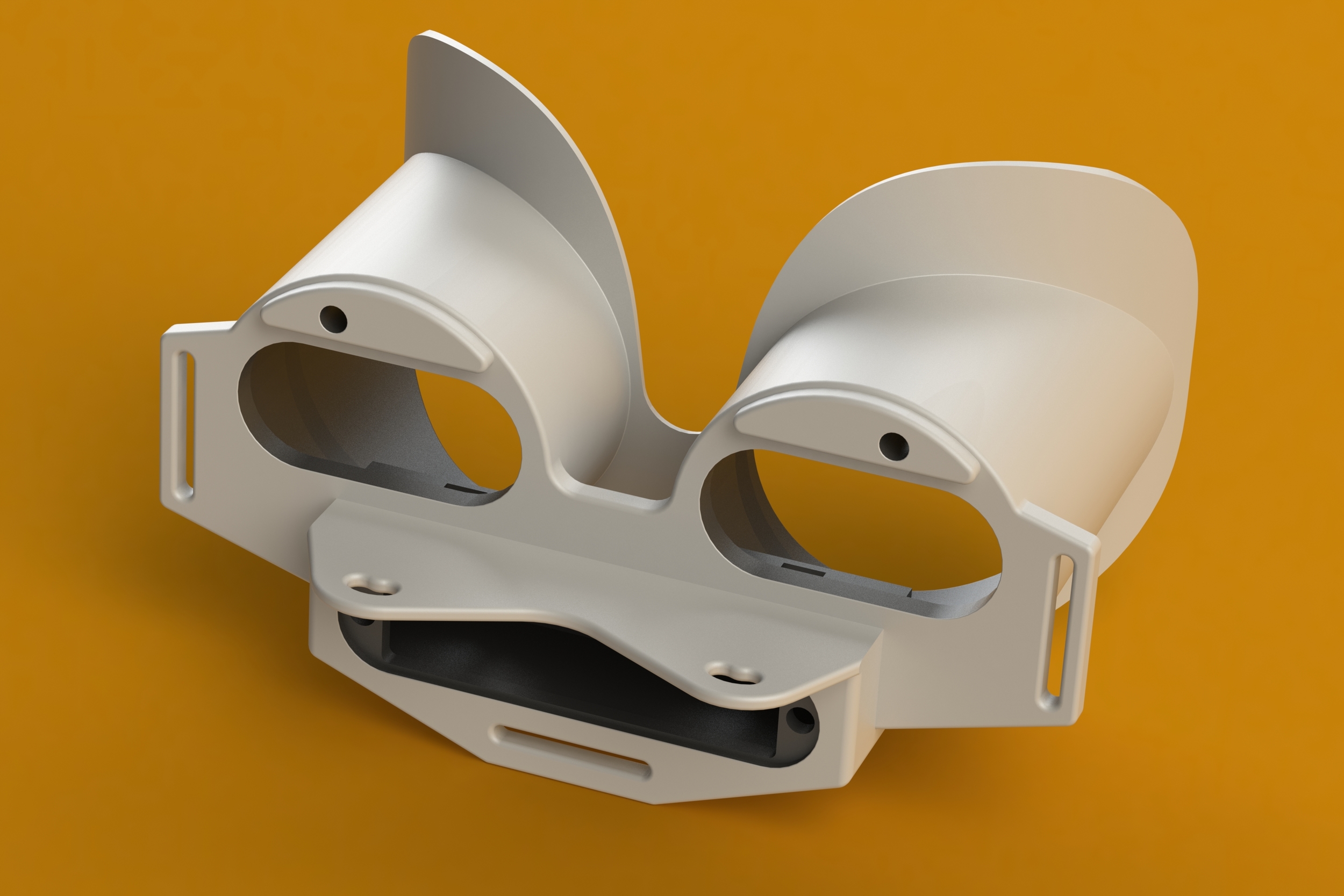 Overview
Tangency Designs provides a wide range of engineering services. Whether it's the development of a new mechanism, analysis of an existing design or creating prints for manufacturing, we are here to help. Also, we have the ability to reverse engineer almost any part. If your business has designs that were created without a 3D model or CAD system, we can accurately document your parts to prepare you for the future. Our CAD system of choice is Solidworks, but we're familiar with most of the other packages as well. Also, we have extensive experience in hydraulic design.
Mechanism Development
We find a way to make this do that. Mechanism development is one of our strong suits, and we will work with you to understand exactly what it is you need your machine to do. All machines have a lifecycle that can't be ignored, and development doesn't stop when the assigned task is complete in 3D model space. We will consider the costs of fabrication, the ease of assembly, the simplicity of use, the ease of disassembly or repair, and the rigors of extended use and abuse. Our mission is to develop efficient, dependable mechanisms you can count on.
Manufacturing Prints
If you have a working prototype of a part or machine and you're looking to have them manufactured, our staff can create the following kind of prints:
Machining details
Fabrication (weldment) details
Assembly drawings
General Arrangement (GA) drawings
For machining details we create our prints to ASME Y14.5 dimensioning and tolerancing standard. You can be confident knowing that if your parts are made to print, they will fit and function just as you expect them to.
Reverse Engineering
Let's say you purchased the rights to sell a design from a different company but the prints are wrong or outdated, or your technicians modified a design in the field to make it function better but didn't document their changes, or you have an existing design that was developed before 3D CAD became the standard in engineering. How do you ensure these parts are documented for future production? We can provide reverse engineering support to allow you to properly document the designs you have that may be shrouded in a bit of mystery. With our 3D modeling expertise and understanding of fabrication processes, we can make accurate 3D models of your parts and the new (or revised) manufacturing prints to minimize production errors.